Keeps Getting' Better, Part 2 – Project Eyes Using Ethanol to Make Bioethylene, Renewable Alkylate, SAF
Alcohol/Ethanol/Isobutanol
,
Aviation Fuel (Sustainable Aviation Fuel (SAF))
,
BioChemicals/Renewable Chemicals
,
BioRefineries/Renewable Fuel Production
,
Biorefinery/Fuel Production Infrastructure
,
Business News/Analysis
,
California
,
Feedstocks
,
Funding/Financing/Investing
,
Infrastructure
,
Marketing/Market Forces and Sales
,
Opinions
,
Policy
,
Precursors/Biointermediates
,
Sustainability
,
Texas
by Housley Carr (RBN Energy) In these uncertain times, with the energy transition in flux and a recession looming, it takes moxie for a company to make a major capital investment in an energy-related project, especially one that could arguably be called the first of its kind. But that's what's happening at a site along the Houston Ship Channel (HSC) in Pasadena, TX, where Next Wave Energy Partners, which is now completing an ethylene-to-alkylate plant, is planning an adjoining ethanol-to-ethylene facility that will enable the company to produce bioethylene, renewable alkylate and/or sustainable aviation fuel (SAF), depending on market demand, production economics and other factors. In today's RBN blog, we discuss the ins and outs of Next Wave's Project Lightning.
In Part 1, we took an in-depth look at the company's 28-Mb/d ethylene-to-alkylate plant — dubbed Project Traveler — which during the coming driving season will start producing pure alkylate, an octane-boosting gasoline blendstock, from NGL-based ethylene.
…
Today, as promised, we'll dive into Project Lightning, which is designed to allow Next Wave and its customers to make a feedstock shift, over time, from conventional, NGL-based ethylene to chemically identical bioethylene derived from ethanol. As we previously noted in Take a Look at Me Now, bioethylene can be used to produce plastics, fibers, antifreeze and many other products, or in the case of Project Traveler, renewable alkylate (an octane booster eligible for Renewable Identification Number environmental credits — more on this in a moment) or SAF (a low-carbon-intensity alternative to crude-oil-based jet kerosene).
…
As for Project Lightning — named, we'd guess, for "white lightning" (a.k.a. moonshine), which is distilled ethanol — it is a planned world-scale facility that, at full capacity, will use a dehydration unit (gray box within large green box in Figure 1) to convert denatured ethanol (the standard grade used in gasoline blending) to produce 900 million pounds per year (MMppy; equal to ~2.5 million lb/d or ~1,200 tons/d) of bioethylene, a polymer-grade ethylene. The ethanol can be delivered to the HSC area by unit train, barge or ship, then be piped to the plant via an existing ethanol pipeline that passes very near the site — one of the very few ethanol pipelines in the U.S., by the way (for reasons we discussed in Come Clean, Part 3).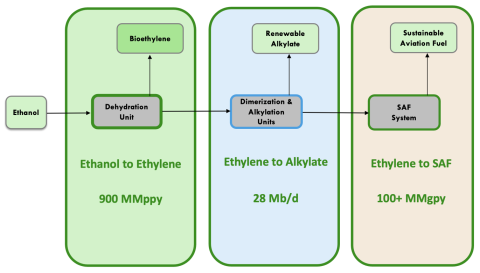 Figure 1. Production Flow Chart for Project Lightning. Source: Next Wave
There are three main steps to bioethylene production: reaction, recovery, and purification.
…
In the traditional production process, the ethylene yield from using ethane as the feedstock is about 70% (see our Chart Toppers model). Under the ethanol-dehydration method described above, the ethylene yield can be as high as 99%.
There are three ways that the bioethylene produced at Project Lightning can be used, again depending on demand, production economics and the like: (1) piped to Gulf Coast ethylene consumers (or export docks) for use in plastics and other ethylene derivatives (large green box in Figure 1), (2) to make "renewable alkylate" (large blue box), or (3) to make SAF (large tan box).
…
As we hinted at earlier, production of renewable alkylate from bioethylene has the potential to generate RINs that gasoline refiners and importers could use to meet their Renewable Volume Obligations (RVOs).
…
Another is that renewable alkylate (which is chemically identical to conventional alkylate produced from crude oil or NGLs) can be blended with no maximum content restrictions, thereby opening the door for the gasoline we buy to have a considerably lower CI.
…
Rather than developing entirely new processes, it is putting together proven technologies in a new way. By signing up customers to long-term capacity commitments and providing those customers with the flexibility to respond to changing market conditions, it seems like the folks behind these projects have thought through all the angles. Our guess is that, while there may be no other projects exactly like Traveler and Lightning, many other companies will be thinking outside the box as they plan their energy-related projects during the ongoing energy transition. READ MORE