Volunteer Profile: Peter Davey
By Nicholas De Filippis (Advanced Biofuels USA) Successful pioneers have been remembered for ages for their discoveries. Christopher Columbus, Albert Einstein, and Marie Curie were all pioneers in their fields. Peter Davey, the first intern at Advanced Biofuels USA to write articles on energy conferences, was also a pioneer. He set the bar for writing professional reviews of current energy issues. Interns that have come after have used his articles as the gold standard against which their own are compared.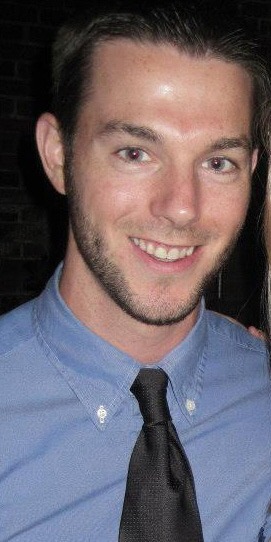 Peter Davey currently works at Inventprise LLC, a biotechnology company in Seattle, WA, that works to improve existing vaccines. He received his Bachelors of Science in biochemistry and molecular biology at Colorado State University. He then went on to get his Masters in bioengineering focusing on algae at Washington State University.
Peter first became interested in the biofuels industry due to his growing concern over climate change. He started to research ways of producing renewable energy and became curious about the ways he could get involved. He knew he wanted to go to graduate school to obtain his masters and then jump into the industry to gain skills, background and learn more about the industry in general. And then, while searching the Internet, destiny struck! Well, a mouse clicked, and Peter found himself on the Advanced Biofuels USA website. He contacted Joanne Ivancic, the head of Advanced Biofuels USA, and signed up to volunteer. It was here that Peter gained the skills necessary to begin traveling down the path to the renewable energy industry.
While volunteering at Advanced Biofuels, Peter attended environmental conferences, wrote reports on those conferences, and talked about various ideas with other members of Advanced Biofuels USA. He wrote reviews on conferences including the 2010 Biomass to Fuels Summit and the 2010 Next Generation Bio-Based Chemicals Summit. While at these conferences he had the opportunity to discuss ideas on how to advance the biofuels industry.
According to Peter, "Advanced Biofuels USA really set me up." Volunteering taught Peter valuable skills for continuing education and the work environment. Several skills learned were the ability to communicate with a variety of people from different backgrounds and in different fields of renewable energy. He gained a better ability to talk to people and to understand their points of view, and to write reports on events.
Being a volunteer also taught him to have confidence talking and how to communicate effectively. As Peter said, "Getting out there and talking to people was probably the best part about it." He commented during our interviews that talking to people about their companies and fields was much easier than trying to figure out which companies were conducting what types of research via the Internet.
While Peter may not be actively involved in the biofuels industry at his current job, the skills learned as a volunteer at Advanced Biofuels have served him well. Gaining the ability to perform scientific research is something that can be applied to many fields. These are skills which he gained while at Advanced Biofuels USA and will continue to serve him no matter where he finds himself working in the future.

The first in a monthly series written by Nicholas DeFilippis. We wanted to help our readers get to know better the organization and the volunteers who make it work. We hope to enhance your appreciation for the professional skills and dedication of our volunteer staff and to inspire your support.
You will meet volunteers at all stages of professional life, from high school students to retirees; from college graduates building job skills to those of us who are "in between" job opportunities. All contribute rich experiences and talents and, like ripples in a pond, extend the reach of this organization where ever they go. which includes places around the world.---Joanne Ivancic
Share
More than 40,000 articles in our online library!
Use the categories and tags listed below to access the more than 40,000 articles indexed on this website.
© 2008-2023 Copyright Advanced BioFuels USA. All Rights reserved.