Oleofuels Online Series --- monthly --- ONLINE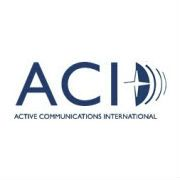 It probably seems like a lifetime since you were last able to meet with your peers and have face-to-face discussions and network in-depth, it certainly does to us at ACI. It has been a great loss not being able meet and spend time with likeminded, dedicated professionals who can bring fresh perspectives on existing challenges and open up avenues for new opportunities. Reconnect with old industry friends and catch up on each other's latest achievements in the field.
ACI has been far from idle in this time of the 'Great Lockdowns'. We are quite sure that many of you will have experienced various types of on-line events both before and during this year, we at ACI certainly have. Our experience has not been that great, we always found them only pale reflection of the 'live' event.
This will not be a 'webinar' with hidden attendees, the set up will be designed to allow all to participate in the discussions and meet as many other attendees as is possible. We truly believe this will be an online meeting unlike any other you have attended.
Join up to 500 targeted delegates online for two hours – including Biodiesel producers, HVO/HEFA producers, Downstream oil companies/HVO producers Researchers, Process technology providers, Catalyst companies, Fuel Traders/Brokers, Consultants, Crop science/feedstock companies/plantation – all of this on a platform that makes networking as close to in-person interaction as it can feasibly be. READ MORE
Share
More than 40,000 articles in our online library!
Use the categories and tags listed below to access the more than 40,000 articles indexed on this website.
© 2008-2023 Copyright Advanced BioFuels USA. All Rights reserved.