Learn How to Use Sustainable Aviation Fuel (SAF) in Your Sustainability Strategy. --- September 21, 2023 --- ONLINE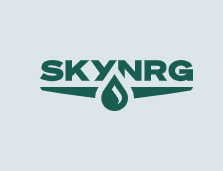 JOIN OUR ONLINE EVENT AT CLIMATE WEEK NYC -- SkyNRG is hosting this session for companies that are new to Sustainable Aviation Fuel (SAF) and wish to explore its potential in reducing (Scope 3) emissions from business travel, helping them reach their climate targets.
Novo Nordisk and Workday, two of our partners, will join us to share their experience on implementing SAF in their sustainability strategy.
You will leave the session with a clear understanding of:
the basics of Sustainable Aviation Fuel (SAF);
what you should consider when implementing SAF in your sustainability strategy;
measuring and reporting your impact;
internal decision-making and budgeting.
Join us as we fuel a new era of progress in aviation and secure your spot today! READ MORE
If we want to reach Net Zero by 2050, we need to take climate action now.
But where can we start from?
Join us and discover how Sustainable Aviation Fuel (SAF) can help your company reduce its Scope 3 emissions.
To cut our own emissions, we decided to host the event virtually. The session will take place on Zoom on Sept. 21 from 10.30 to 12.00 ET - 16.30 to 18 CEST.
Wondering what awaits you?
We will dive into the basics of Sustainable Aviation Fuel (SAF) and how it can help corporates achieve their climate targets. Then, we'll move on to a panel discussion with some of our trusted partners including Novo Nordisk, Workday, and Kearney to bring practical examples of how SAF can be implemented in your sustainability strategy. READ MORE
Share
More than 40,000 articles in our online library!
Use the categories and tags listed below to access the more than 40,000 articles indexed on this website.
© 2008-2023 Copyright Advanced BioFuels USA. All Rights reserved.