Industry Fundamentals Training --- Various Dates through December 2023 --- Singapore, Dubai, other locations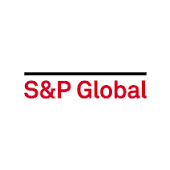 (S&P Global Commodity Insights) As markets evolve and industries change, it is more important than ever to have a good understanding of the complex interaction of technology, economics, and markets that drives profitability within the global energy and chemical industry.
Our Industry Fundamentals Training Courses, on refining, petrochemicals or bio-feedstocks, will deepen your knowledge across different commodity value chains, helping you to fast-track your career.
Register for an in-person public course at one of S&P Global regional offices or during one of our conferences. We can also work with you to develop private corporate training programs.
Refining Economics and the Future of Refining
September 7| Singapore, SG ›
October 3-4 | Dubai ›
Oil Markets in the Age of Energy Transition
September 7| Singapore, SG ››
These training courses deliver a concise and powerful history of the oil market, oil demand and supply, and geopolitics to understand the present and how the future may unfold. They provide an overview of oil and the forces shaping the oil and energy markets as the energy transition moves ahead.
Understanding the Global Petrochemical Industry
May 16-18 | Dubai ›
June 13-15 | Frankfurt ›
June 20-22 | Houston ›
September 7 | Singapore ›
September 19-21 | New York ›
December 5-7 | London ›
This course unravels the complex interaction of technology, economics, and markets that drives profitability within the industry –a guide down key petrochemical value chains, from feedstocks through olefins and aromatics to polymers and plastics.
Navigating the Future: Energy Transition & Carbon Markets at APPEC
September 7| Singapore, SG
How should companies navigate through this period of significant uncertainty and turbulence? How long will energy security concerns dominate the narrative and set the priorities for policy makers and companies? How will energy transition unfold in Asia? What is the future outlook for hydrogen, storage, CCS and carbon management technologies? How are institutional (and individual) investors using ESG factors to make investment decisions and how companies are responding to investor feedback on their ESG performance?
Tags
Share
More than 40,000 articles in our online library!
Use the categories and tags listed below to access the more than 40,000 articles indexed on this website.
© 2008-2023 Copyright Advanced BioFuels USA. All Rights reserved.