CALL FOR SPEAKERS APPEC 2024 --- September 30-October 2, 2023 --- Singapore DEADLINE unclear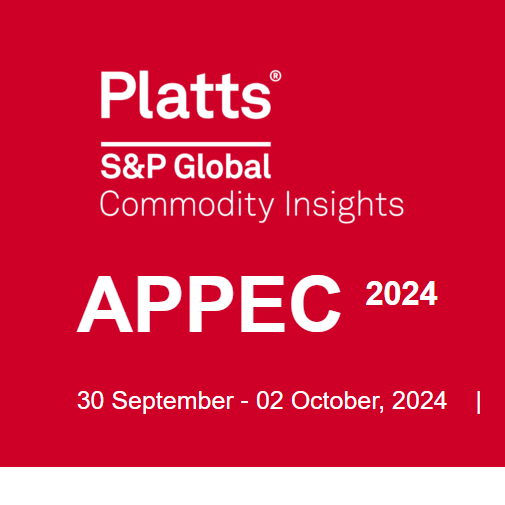 Building on the success of previous years, APPEC 2024 promises to deliver another exceptional experience filled with thought-provoking discussions, expert insights, and unparalleled networking opportunities. Join us, as we gather to explore the latest trends, challenges, and innovations shaping the global energy landscape.
WHAT TO EXPECT :
— Engaging Keynotes and Plenary Sessions
— Dynamic Panel Discussions with Industry Leaders
— Insightful Workshops and Deep-Dive Sessions
— Unmatched Networking with Peers and Experts
THEMES ON THE HORIZON :
— Energy Transition and Decarbonization Strategies
— Market Trends and Price Outlooks
— Technological Innovations and Disruptions
— Geopolitical Influences on Global Energy Markets
— Sustainable Practices and Circular Economy Initiatives
If you're interested in being a speaker or have a topic you'd like to see on the agenda, reach out and let us know.

The APPEC Team
S&P Global Commodity Insights
appec@spglobal.com
Share
More than 40,000 articles in our online library!
Use the categories and tags listed below to access the more than 40,000 articles indexed on this website.
© 2008-2023 Copyright Advanced BioFuels USA. All Rights reserved.