Business Forum on Renewable Gases --- September 27, 2023 --- Vienna, Austria and ONLINE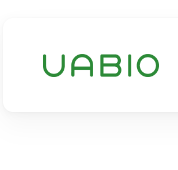 On behalf of the European Commission and Ukraine, the Energy Community Secretariat would like to invite you to the full-day Forum on Renewable Gases, which will be held in a hybrid format (live and online).
The Forum is a milestone within the frame of the Memorandum of Understanding on Strategic Partnership between the European Union and Ukraine on Biomethane, Hydrogen and other Synthetic Gases. Public Association "Global 100RE Ukraine" and Bioenergy Association of Ukraine are partners in holding this forum.
The Forum aims at matching sustainable and innovative projects across the renewable gases value chain in Ukraine with private-sector investors, taking into account regulatory aspects and experiences in developing decarbonised gases in the EU.
International financial institutions, energy investment companies, energy traders, auditing companies, biomethane producers will take part in the work of the Forum. READ MORE
Share
More than 40,000 articles in our online library!
Use the categories and tags listed below to access the more than 40,000 articles indexed on this website.
© 2008-2023 Copyright Advanced BioFuels USA. All Rights reserved.