BDC Fall Forum --- September 26-27, 2023 --- Boston, MA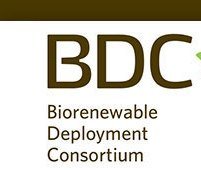 Join BDC in September for the 2023 BDC Fall Forum… including a tour of Via Separations. Via is pioneering commercial scale advanced filtration technology used in the Pulp & Paper space. Their technology is being used to concentrate black liquor, improve efficiency in brown stock washing, treat effluent streams, lower GHG emissions, and increase production. READ MORE
Please mark your calendars to attend the BDC Fall event at the historic Omni Parker House Hotel in downtown Boston. Plan your travel to arrive in Boston on Monday, September 25 and depart after the tour of Via Separations on Wednesday, September 27. The Fall program will focus on biorenewable project commercialization in the industry.
Today Via Separations and International Paper announced their commercial project at the Grande Prairie mill in Alberta, Canada
In the coming months, Via will deploy its black liquor concentration system at IP's Grande Prairie mill in Alberta, to reduce emissions, improve throughput, and increase production of valuable coproducts. The industry continues to work toward more efficient processes for black liquor concentration, and now Via's technology is pilot-proven and available commercially.
BDC recognized the potential value of the Via Separations process for the pulp and paper industry back in 2018, and have worked closely with them to help accelerate deployment. Shane Marcheson, VP of Growth at Via Separations, had this to say about the partnership:
"Via would like to give thanks to the leadership at Biorenewable Deployment Consortium (BDC) who helped introduce us to several pulp and paper companies where initial pilot trials were carried out successfully. This helped advance technology validation under the DOE's Industrial Technology Validation pilot initiative. This collaboration, between Via and BDC, is an excellent example of a brokered partnership accelerating deployment of innovative breakthrough technologies, and thus can serve as a model for other industries to follow to drive competitive sustainability."
The BDC Fall Forum will provide updates to the Via Separations progress, as well as progress of other processes that can add value to the forest products industry. The goal of BDC is to help the Forest Products Industry evolve into an industry that gets the most value from the tree. READ MORE
Share
More than 40,000 articles in our online library!
Use the categories and tags listed below to access the more than 40,000 articles indexed on this website.
© 2008-2023 Copyright Advanced BioFuels USA. All Rights reserved.