2023 Algae Biomass Summit --- October 9-11, 2023 --- Madison, WI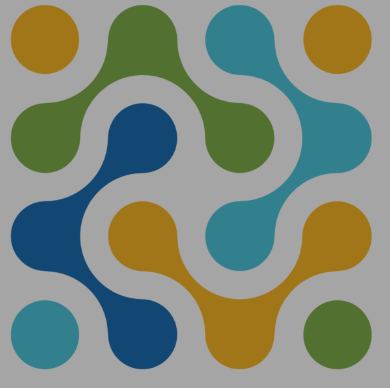 The annual Algae Biomass Summit is the largest gathering of algae and seaweed professionals. Join the Summit to connect with technology and business leaders and discover the latest:
• Research advances and technology breakthroughs
• New products and services
• Networking and business partnerships
• Career training and workforce mentoring
• Virtual tours of laboratory and commercial facilities
• An enhanced virtual poster session
• Policy discussions, and more.
The Algae Biomass Summit is the largest gathering of commercial leaders, entrepreneurs, scientists, policymakers, investors, and young innovators that are driving innovation forward and building the algae and seaweed economy.
Our program will offer an agenda focused on delivering fresh perspectives, commercial breakthroughs and exciting research that are propelling algae & seaweed products and services as vital solutions to realize a low carbon and sustainable world.
Keynotes, panel discussions, technical talks, poster presentations, and exhibit hall and networking opportunities will offer Summit attendees access to the most current trends and opportunities.
Algae Innovation and Solutions Featured at the Summit
Food and Nutrition
Soil and Sustainable Agriculture
Carbon Capture & Use
Water and Nutrient Management
Bioremediation
Fuels & Energy
Chemicals, Materials & Plastics
Animal Feed & Health
Health& Beauty
Pharmaceutical Delivery
Disruptive Technologies
Main Stage
The Summit will kick off with keynote speakers, plenary panels, and intensive networking. These must-see sessions highlight commercial successes and policy progress across all disciplines. Each will be followed by live Q&A and networking events.
Breakout Sessions – Technical Sessions and Meet the Industry
The Summit's technical and breakout programming includes sessions from our Topical Tracks that explore exciting activity in the industry. In addition to our technical sessions, we'll host "Meet the Industry" sessions, with presentations from companies, industrial partners, national labs and others offering insight into new product development, services and products. Q&A and networking opportunities will be components of each day's programming.
Working group meetings
Working group meetings will review annual activity and accelerate progress on key initiatives. Working groups such as ABO's Algae for Food and Feed group, our Macroalgae group, and others will convene to plan for future initiatives.
Career Development
The Summit's Young Innovators Lounge will offer career advice and the opportunity to meet with industy leaders.
Poster Competition and Prizes
The Young Algae Researcher Award will recognize student scientists in the Summit poster sessions for their contributions to the fields of algae biology and engineering. Cash prizes of $250, $150 and $75 are awarded to the top three in each category. To enter, select the "poster" category when submitting your abstract.
Travel Grants Available
The Algae Foundation is offering travel grants to attend the 2023 Summit. More information on the Mary Rosenthal Student Travel Grant can be found here. To enter, select your interest in the abstract submission form.
Student Discounts
The 2023 Summit welcomes student participation at all levels. The Summit will be offering special registration rates to student attendees, as well as discounts to students that submit abstracts before the priority deadline.
The 2023 Summit Executive Committee
The following individuals make up the all volunteer planning committee for the 2023 Summit. The Algae Biomass Organization is grateful for their time and expertise in making this event possible. . READ MORE
Summit Tour: CLEARAS EcoRecover at the Waupun Wastewater Facility
Attendees of the 2023 Algae Biomass Summit will have the option of seeing some of the latest algae wastewater treatment technologies from ABO member CLEARAS in action. Participants will tour the EcoRecover systems at the wastewater treatment plant for the city of Waupun, Wisconsin.
The CLEARAS EcoRecover is an advanced wastewater nutrient recovery system that delivers clean water for reuse or discharge, decarbonizes client operations, and provides a method of plant-based material generation for eco-friendly product development. The Waupun EcoRecover facility is the largest such facility to date, processing 2.14 million gallons per day and designed to recover over 60 pounds of phosphorus, 480 pounds of ammonia and sequester over 6,500 pounds of carbon dioxide per day. For every 1 pound of algae biomass produced, 2.2 pounds of carbon dioxide are sequestered.
During this 3 hour walking tour, participants will see all four phases of the EcoRecover process: mixing, recovery, separating and harvesting. At each phase participants will have the opportunity to view a detailed process flow and put questions to facility operators. EcoRecover is built using state of the art equipment and leverages a Supervisory Control and Data Acquisition (SCADA) system (known as AIMS) to manage the relationship between biological and mechanical processes and maximize performance.
This tour will offer a rare opportunity to see these technologies first-hand. EcoRecover is a breakthrough in biomimicry, which is the practice of learning from and mimicking strategies found in nature to solve human, industrial challenges.
The tour is only available to registered Summit attendees, and seating will be limited. Light snacks and beverages will be provided.
Register for the Summit today to get your tour invitation.
Learn more about CLEARAS here.
Share
More than 40,000 articles in our online library!
Use the categories and tags listed below to access the more than 40,000 articles indexed on this website.
© 2008-2023 Copyright Advanced BioFuels USA. All Rights reserved.