16th International Rapeseed Congress (IRC) --- September 24-27, 2023 --- Sydney, New South Wales, Australia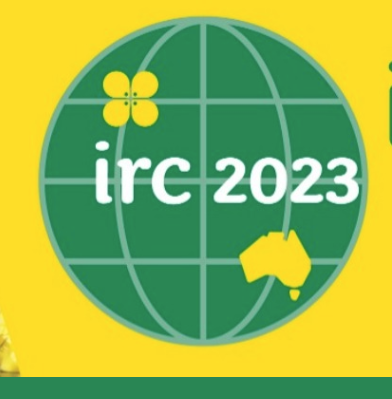 The 16th International Rapeseed Congress (IRC) to be held in Sydney in 2023 is organised jointly by GCIRC (Global Council for Innovation in Rapeseed and Canola) and AOF (Australian Oilseeds Federation).
IRC is held every four years and is the peak international conference for rapeseed R&D focused on advancement of global rapeseed production and utilisation. Since the 1960s the IRC has been helping rapeseed and canola professionals reach new markets and create enduring relationships in the extensive worldwide network of rapeseed experts.
It is a forum for ideas, innovation and networking and is highly respected among participants from industry, academia, and government, as well as sponsors and exhibitors.
IRC-2023 will bring together scientists and representatives from the global agricultural sector to showcase new developments in genetics, breeding, cultivation, plant protection, oil and meal product quality, compositional analysis, and utilisation of end products in the food, feed and energy sectors.
There will be a combination of field trips, presentations and discussions in plenary lectures, thematic sessions and working groups running over six days from 22 to 27 September 2023. Registrations are now OPEN.
The Congress provides unique access to the world's largest gathering of rapeseed scientists, researchers and industry experts, creating outstanding business engagement opportunities for Sponsors and Exhibitors.
Tags
Share
More than 40,000 articles in our online library!
Use the categories and tags listed below to access the more than 40,000 articles indexed on this website.
© 2008-2023 Copyright Advanced BioFuels USA. All Rights reserved.