Home » Completed Events, Events, States
5th Annual Bioenergy Day — October 18, 2017 — various locations in US
Organizations from across the United States will open their doors to their communities to demonstrate the many benefits that bioenergy provides on the local level.
What is bioenergy?
Bioenergy is a form of renewable energy derived from biomass—organic material—that can be used to produce heat, electricity, transportation fuels, and products.
How can I participate in Bioenergy Day?
Throughout the month, the Bioenergy Technologies Office will be sharing stories about the people and technologies that are helping to drive the industry forward. Check out hashtag #BioenergyDay on Facebook and Twitter to follow along. See which other organizations are participating and find events near you on the National Bioenergy Day website. If your organization is interested in participating or hosting an event for National Bioenergy Day, register today.
How do I learn more?
Learn more about National Bioenergy Day by checking out the official website, and watch this new video that the Biomass Power Association created in partnership with the U.S. Forest Service, which showcases how bioenergy supports the economy and helps promote forest health in northwestern Montana. READ MORE
BIOFUELS
Biomass is the only renewable energy source that can offer a viable substitute for petroleum-based liquid transportation fuels—such as gasoline, jet, and diesel fuel—in the near term. It can also be used to produce valuable chemicals for manufacturing, as well as to supply power for our electrical grid. The current challenge in bioenergy development is to efficiently convert algae and cellulosic biomass into renewable fuels that are compatible with today's vehicles and infrastructure.
The Bioenergy Technologies Office (BETO), within the Office of Energy Efficiency and Renewable Energy of the U.S. Department of Energy, is focused on developing technologies to efficiently convert plant-based, non-food biomass into biofuels and bioproducts that can directly replace those created from petroleum. BETO envisions a thriving and sustainable bioeconomy fueled by innovative technologies. A robust bioenergy industry will generate a variety of U.S. jobs across several sectors, reduce U.S. dependence on foreign oil, and help address growing concerns about climate change.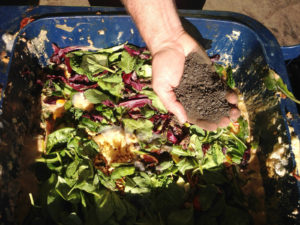 WASTE MATERIALS FROM PRODUCTION
Biogas systems use anaerobic digestion to recycle organic waste, turning it into biogas, for energy (the gas), and valuable soil products (liquid and solids), using a natural, biological process. After simple processing, biogas is a renewable substitute for natural gas, and the digested materials—the liquid and solids—can be turned into a wide variety of useful soil products, similar or identical to peat moss, pellets and finished compost. Biogas systems can also recover nutrients helping to protect waterways from runoff and preventing over fertilization to increase nitrogen levels in soil. What counts as organic waste? Manure from dairies, sludge filtered from wastewater, municipal solid waste, food waste, yard clippings, crop residues and more.
Find out more: http://www.americanbiogascouncil.org/ READ MORE